Best Nursing Coursework Writing Services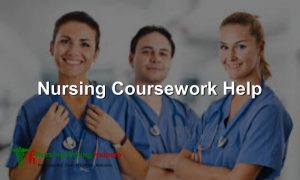 Hire our nursing writers to help you with Nursing Coursework Help, nursing assignment help, or nursing homework help. We write top-notch custom papers. Coursework is essential in nursing. This is because it is one of the assignments that contribute to the final grade of your course after assessment. However, it can cost you a passing grade if you do not write well enough to impress your professors. 
Luckily, Nursing Writing Helpers will help handle your coursework and help you realize your career excellence. Whenever you find yourself overwhelmed by your nursing coursework for any reason whatsoever. Contact us, we are your gateway to reduced workload and good grades.

Plagiarism-Free
Get papers written according to your requirements with no replication or using any pre-written formats.

Timely Delivery
We always aim for in time delivery since academic work is strict on timely submission.

Expert Writers
We have qualified writers, researchers and editors to ensure that each paper is written to standard.
Adherence to formal writing guidelines -
Our writers understands how to create excellent sentence structure and good grammar. These are essential factors when writing nursing assignments. Thus, we can deliver great content.
Ability to beat the deadline -
meeting the set deadline for nursing assignments is crucial. Our writers are punctual on delivering completed orders before the deadline. Our writers do not accept an order if they cannot meet the deadline.
Free revisions -
customer satisfaction is an essential matter to us as we know it is the way we generate new business. Do not fail to inform us if parts of your assignment have errors or stray from the writing instructions. We will evaluate your complaint and revise free if you inform us within our revision window.
Why Choose Our Nursing Coursework Writing Services
Writers at Nursing Writing Helpers are an essential tool since they can deliver professional work that has been written from scratch.  The reason for establishing our Nursing Coursework Writing Help is to assist students in writing their academic work on time and reach the standard that earns them a high grade.